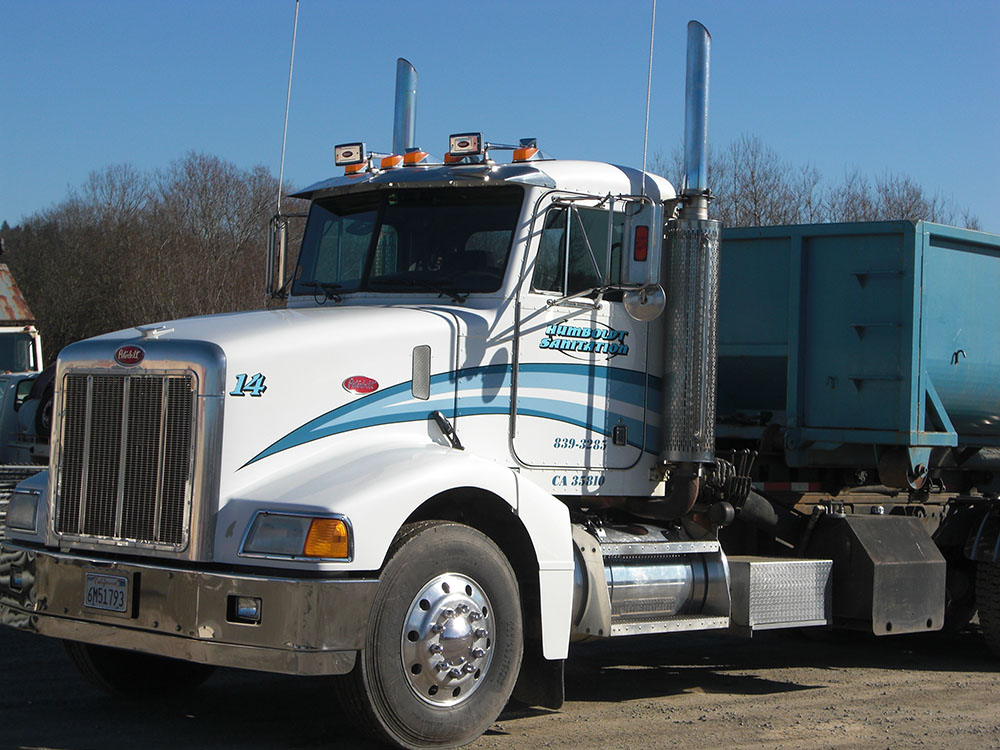 Humboldt County's Waste Disposal Experts
Humboldt Sanitation has been servicing the waste disposal needs of Humboldt County for over 40 years. We offer weekly curbside collection for residential and commercial waste as well as clean-up containers delivered throughout northern and eastern Humboldt County. With transfer stations in McKinleyville, Orick, Orleans, Weitchpec, Willow Creek and Redwood Valley - we are where Humboldt turns for their waste disposal and recycling needs.
Humboldt Sanitation is a locally owned and operated family business. The Cain family purchased the company in the late 1970s and for over forty years have been providing service from McKinleyville to Orick. With the continued growth of Humboldt County, Humboldt Sanitation quickly grew from a two truck operation to a fifteen truck business with more than two dozen employees. We now have multiple generations of our family managing the business. A lot of things have changed over the years, but the one thing that hasn't changed is our commitment to quality service.
Transfer Station & Recycling Center Hours
Mon - Sat: 9am - 5pm
Sun: 9am - 4pm
Main Office & McKinleyville Transfer Station
2585 Central Avenue
McKinleyville, CA 95519
Recycling Cart Collection Schedule
Interested in learning more about the state of the current US Recycling Market?
Holiday Collection Schedule
Humboldt Sanitation will follow our normal curbside collection schedule for all major holidays EXCEPT Christmas Day and New Year's Day.
2023/2024 Holiday Season will affect MONDAY curbside collection.   Customers with a Monday pickup, will have their pickup day moved to the Sunday before:
Monday Dec 25th – Pickup day moved to Sunday Dec 24th
Monday Jan 1st – Pickup day moved to Sunday Dec 31st
Please have your carts out by 7am on your collection day to assure pick-up. Schedule may vary from you customary collection time.
Collection schedules for Christmas Day and New Year's Day will be determined on a yearly basis. Schedules will be posted by December 1st each year on our website. We will also notify all affected customers with written notification placed on their garbage carts during the first week of December. Please call our office with any questions or concerns you may have. Our office, transfer station & recycling facility are closed New Year's Day, Easter Sunday, Memorial Day, July 4th, Labor Day, Thanksgiving & Christmas Day.